Why choose Inission?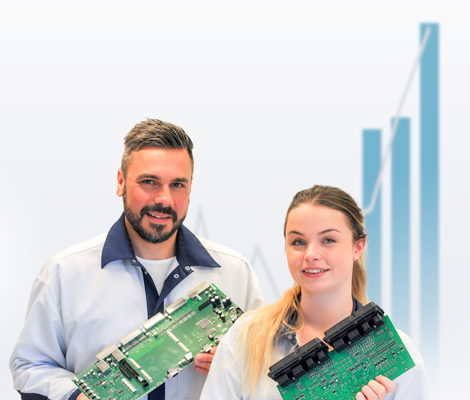 The most satisfied customers
There are lots of competent companies in our industry delivering high quality products and solutions with a long life span. But what makes Inission outstanding is that we know WHY we do what we do. We have a strong belief that our industry can be changed and improved and that we constantly have to deliver an even higher value to you as a customer.
To be successful we have committed ourselves to take the lead and drive the development and we will never allow our commitment to be reduced. We will do everything in our power to get the most satisfied customers. Join us and discover the difference!
Competitive products
Inission is the Nordic region's leading total supplier and for 35 years we have helped companies to develop and manufacture electronic and mechanic products of the highest quality. What we can see today is that most of our customers prioritize competitive products due to shorter product life cycles. This, on the other hand, places higher demands on constant development and improvement. If you are not one step ahead, another product will take its place. In other words, the product's functionality must be improved while keeping the price down.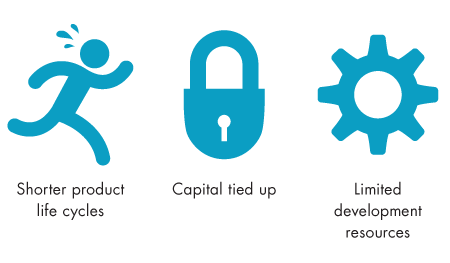 Having tied up in capital becomes another problem when money can't be used for development, acquisitions, etc. We also see that many of our customers have limited resources for development. Instead, they have chosen to prioritize what is critical to their business and what creates value for their customers. Maybe this is something you recognize?
A flexible and development-oriented partner
To succeed in these challenges, you need a skilled and flexible partner who has these challenges in mind at an early stage, regardless of where in the life cycle the product is. A partner who takes responsibility for the product becoming competitive, who listens to you as a customer and constantly suggest how your product can become even more competitive.
Services designed to create value for your business
Inission has the competence and experience required throughout the product life cycle, from development to aftermarket. With efficient processes, we ensure that you as a customer can put time and effort into what creates value for your business. In our total comprehensive offer – Innovate, Inception, Inside, Insure, Infinite – we take responsibility for your product becoming competitive and follow you all the way from development until the product is mature and enters the decommissioning phase. Read more about our services here.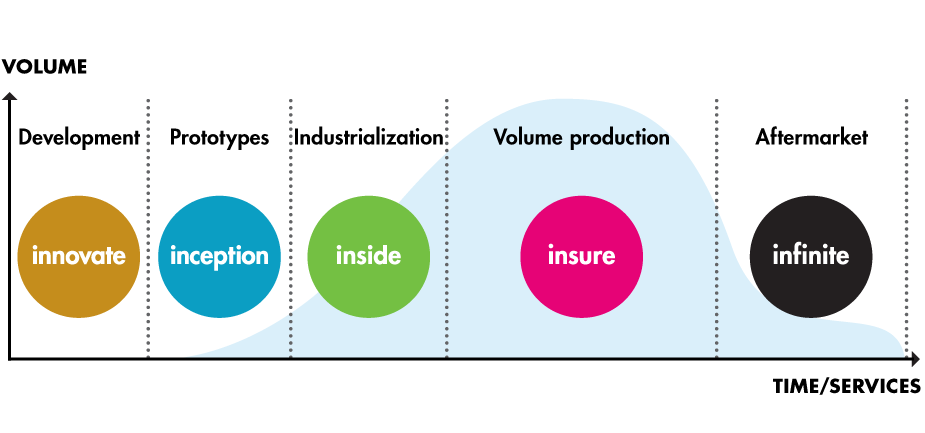 Our entire group´s strengths and abilities close to you
Geographical proximity to customers is an important part of Inission's strategy and our ecosystem of factories around the Nordic region is suitable for all variants of electronic and mechanic production. Our local presence means that we can work closely as partners while our whole group's strengths and abilities are at your disposal. The advantages of working closely together include better communication, increased flexibility, shorter transports and ultimately an unbeatable delivery precision.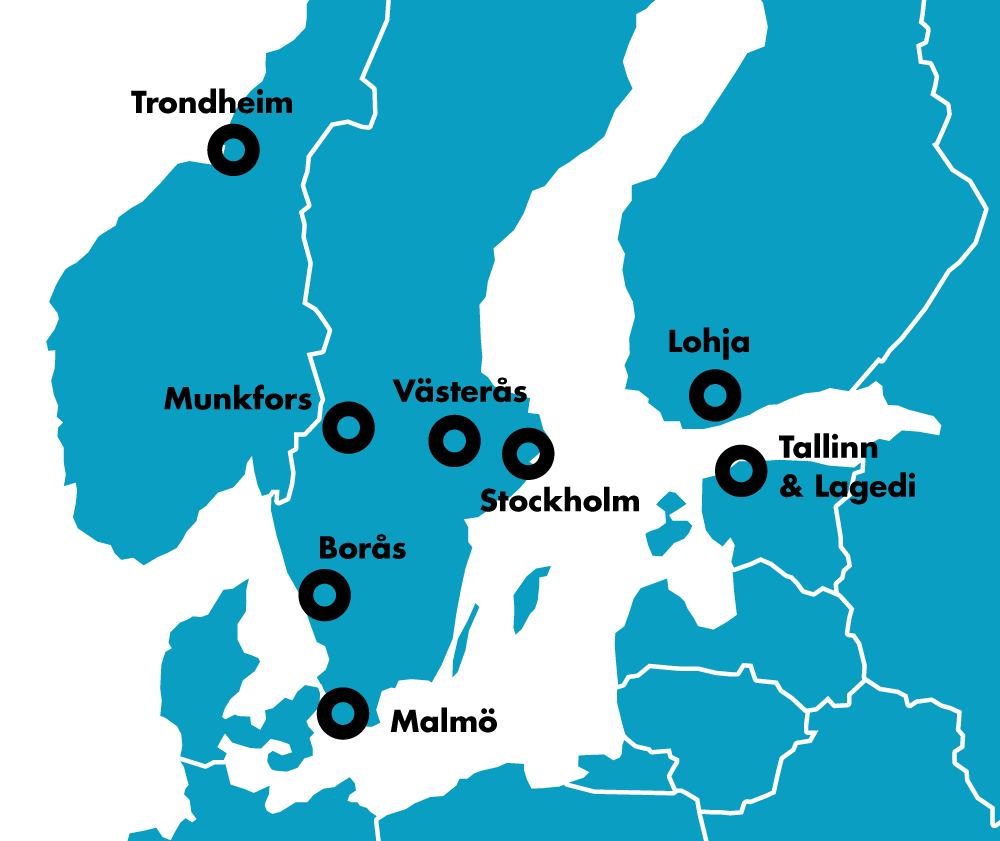 World-class employees
We have told you about WHY we do what we do and WHAT we can offer you as a customer. But how do we constantly improve and develop our own business to a level where we can meet your needs in all respects?
To help us, we have Inspirit. Inspirit is our guide for simplifying and improving all processes, both in production and administration, and creating a corporate culture where everyone is involved and wants to be involved. In this way, we strengthen our competitiveness and get the most satisfied customers. Basically, Inspirit is based on LEAN and our values. Read more about Inspirit here.
We love challenges
As we mentioned earlier, Inission have extensive experience of close collaborations in a number of different industries. And we exist where you least expect it. For example in diagnostic systems for vehicles, medical technology, monitoring systems, in aircraft, boats, trains and forestry machines.
Many of the Nordic region's well-known industrial companies are found in our portfolio, but also many smaller and innovative companies that see Inission as an enabler. They are demanding clients who challenge our knowledge and our experience for each new assignment. If you want to read more about our customers and how we helped them click here.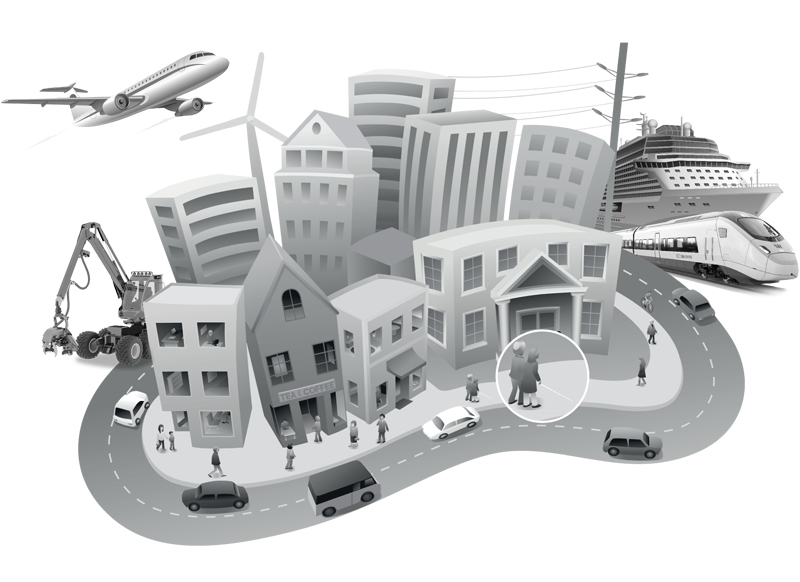 For more information on how we can help you, contact our sales staff. Here you will find the contact information you need.
For a sustainable future
A prerequisite for satisfied customers is that we show and offer uniquely good performance, but also that our customers have confidence in us. That is why Inission's sustainability work is an integral part of our business and we collaborate with customers and suppliers to contribute to a sustainable development and future. We simply think that it is important. Read more about our sustainability work in our annual report.
Welcome to Inission.