Everything we do is based on our mission – the most satisfied customers. And we are convinced that our visions and goals will guide us towards our mission.
To help us further, we have developed Inspirit, an operating system based on lean and our values. The purpose of Inspirit is to simplify and improve how we work and create a corporate culture where everyone is involved and wants to be involved.
We have defined five principles that guide us in how we should organize our business and our working methods. These principles are the core of Inspirit and they rest on the values we have formed together within Inission. The values reflect Inission's culture and what we together act and stand for.
To succeed, we need to make full use of the competence, experience and drive that our employees possess. Every individual within Inission is a key player in our development and the adjustment required for a flow-oriented business.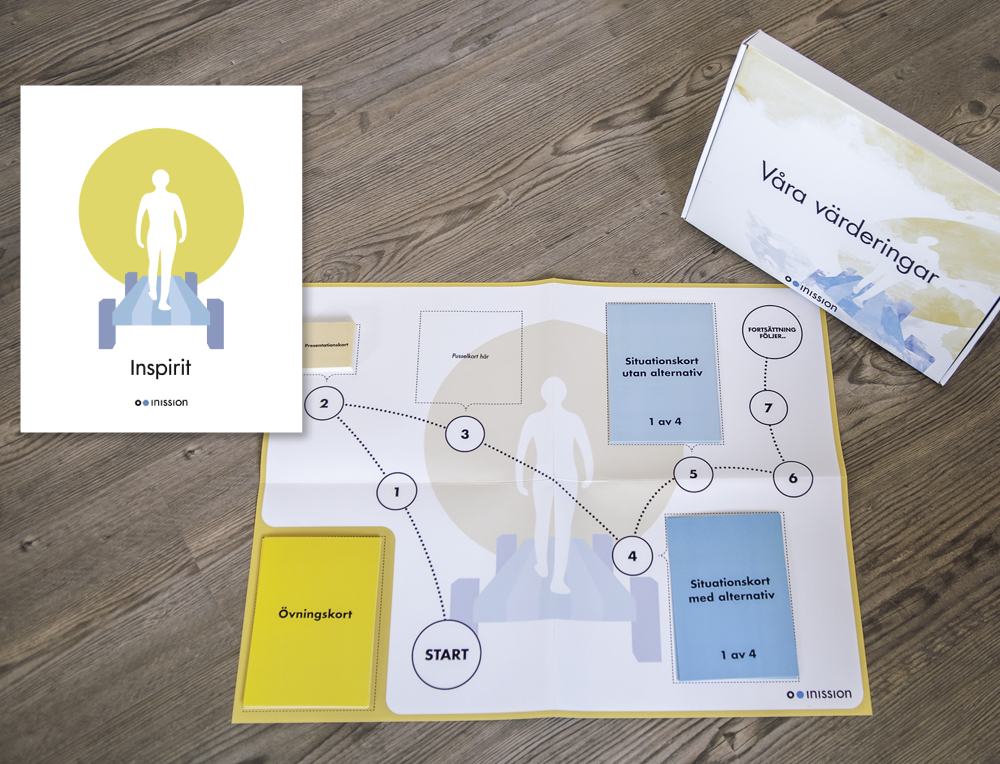 Within Inspirit, we have created a guide in the form of a book and visualization material such as posters and board games. The material defines what Inspirit is and how we want our business to work.
For more information about Inspirit please contact:

Stefan Larsson,
Head of Production Development, Inission AB
stefan.larsson@inission.com
+46 73 582 23 32