Investor relations
Inission was listed on NASDAQ First North in June 2015. On these pages, we want to provide clear and up-to-date financial information about the company.
First North is Nasdaq's European growth market, adapted for smaller and growing companies. With a less extensive regulatory framework than that of the regulated main market, the First North market gives companies more room to focus on their business and its development, while taking advantage of all the good aspects of being a listed company. In contrast to the regulated market, each company on First North has an advisor (Certified Advisor) who ensures that the companies meet the requirements and rules that exist. Many well-known companies have started their journey at First North. Here they have created growth and experience that has benefited the company, this has also meant that many companies after some time complete a listing on Nasdaq's regulated main market.
Please contact us if you cannot find the information you are looking for.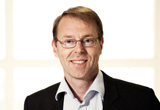 Fredrik Berghel
CEO
tel +46 732 02 22 10
fredrik.berghel@inission.com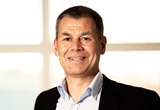 Olle Hulteberg
Marketing Director
tel +46 707 20 24 44
olle.hulteberg@inission.com
Certified advisor:
Nordic Certified Adviser AB
Stureplan 15
SE-111 45 Stockholm
Sweden
+46 707 94 90 73
info@certifiedadviser.se