From the left. Stig Leander, Claes Widell, Fredrik Berghel and Olle Hulteberg.
Inission expands. As part of Inissions quest to become one of the larger EMS players in the Nordic region, Montronic AB was acquired. Inission is now composed of six facilities – three focused on customer oriented operations in Gothenburg, Stockholm and Sösdala, as well as three large factories in Pajala, Munkfors and Tallinn.
Inission is a new yet experienced contract manufacturer in the electronics industry. In December 2012 MikroMakarna in Pajala was acquired. Since then, MikroMakarna has developed positively and Inission expect a similar boost to Montronic.
– There are many positive effects, now we cover the whole of Sweden. Montronic is also a strong brand in the industry and a strong brand in Southern Sweden. Along with Montronic, Inission can give the market an even better deal, says Fredrik Berghel, CEO of Inission.
Strengthened offering and an interesting region
-The facilities complement each other well, says Fredrik. Now Inission can offer customers a better geographical presence, which is important in this business.
With the acquiring of Montronic, Inission gets a broader financial base and are therefore better equipped for larger volumes and more extensive undertaking. This also applies for Montronic who now receive heavy muscles to develop the business and customers. Southern Sweden is an interesting development ground, and there are many offensive and enterprising businesses where electronics is a crucial component. Montronic can now take the position as the leading partner in the region.
– The industry is under consolidation and Inission want to be an active player in the process. This was one of the major causes Inission became a listed company in the spring. The challenge is to grow with good profitability, which we have already proved that we can, says Fredrik Berghel.
Broad expertise and efficient production
Montronic manufactures products containing modern electronics. Montronic has 26 years of experience in the industry and has extensive expertise and equipment for prototype and series production to testing and delivery. The company has sales of approximately 30 million SEK and has 25 employees.
Seller are Claes Widell. Claes will continue to work at Montronic.
– I am convinced that Inission will be a good owner who will take care of Montronic in an excellent way, says Claes Widell. We have had several positive discussions on how we can develop the business and the offer and thus our customers.
– This Is a bit of a dream situation, Inission get a supplement that expands the expertise and customer base. Montronic as a unit in Inission will be stronger, which is positive for all parties, not least for the customers, concludes Fredrik Berghel.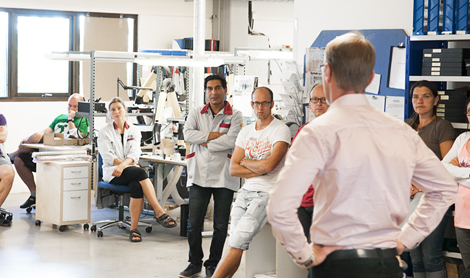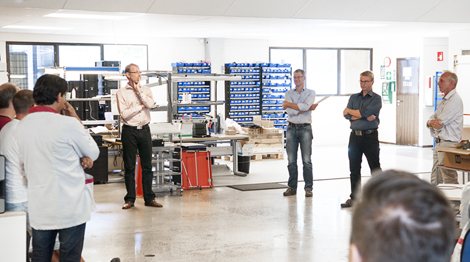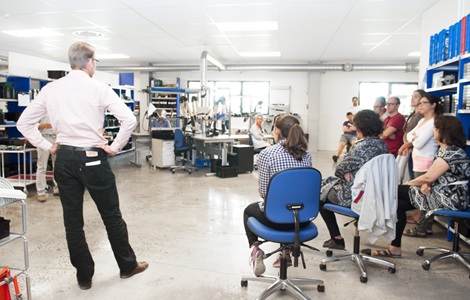 For more information please contact:
Fredrik Berghel, Chief Executive Officer
fredrik.berghel@inission.com
+46 732 02 22 10
Claes Widell, Montronic
claes.widell@montronic.se
+46 708 40 08 36
About Inission
Inission is a profitable total supplier of customized manufacturing and logistics services in advanced industrial electronics. Inission develops and manufactures complete solutions or components for medical technology, automotive, measuring instruments, marine and control engineering. The company has five production units located in Stockholm, Gothenburg, Munkfors, Pajala and Tallinn with a total turnover of approximately SEK 250 million. Inission has about 170 employees. Inission is listed at First North.