Inission was launched in 2011 and has since grown successfully from revenue of about SEK 200 million to almost one billion. Much of our success depends on the commitment and expertise of our 460 employees. To ensure continued successful development, we are now starting Inission Academy, which is a long-term investment with the aim of holding together all aspects of competence and learning.
Inission Academy's mission is to ensure Inission's need for competence development. This is done by developing, managing and packing a specific range of education that contributes to the development of Inission. A complex and long-term work that focuses on developing skills and knowledge, but also the characteristics of individuals. Significant is the whole and that we do it on our own but with professional help.
Initially, the Academy will be contributing to Inission's continuous leadership development through a leadership program. For this purpose, Inission has made an agreement with Mgruppen to develop and implement tailor-made training programs, primarily in leadership. A total of more than 70 managers and leaders will undergo the program during the first phase, which spans a period of 18 months.
We are already in the starting pits to further expand our range of courses in project management and business management and towards our operational activities such as purchasing, production, finance and market.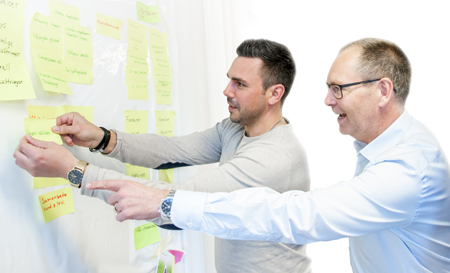 Positive effects
Inission Academy's basic mission is to ensure Inission's need for expertise to best meet current and future challenges. In addition, there are also a number of positive effects:
– the individual's development and opportunity to grow as a human being
– increased attractiveness in recruitment
– strengthening the corporate culture
– Contribution to Inission's continued profitability and growth
Lifelong learning is important in a changing world. The pace of change is high within Inission, and it is therefore high demands that we give our employees the opportunity to be further developed. By creating the conditions for lifelong learning, we are ready to meet the challenges of the industry.
About Mgruppen
Mgruppen was founded in 1930 and is one of Sweden's most experienced training partners in leadership and management. With its 20 employees and about 50 consultants, they train over 3000 managers and managers each year. In collaboration with Mgruppen, we develop tailor-made training to deal with the challenges in our organisation.
For more information contact:
Thomas Åström, Chief Lean Officer
thomas.astrom@inission.com
+46 707 98 99 90