Miden Melle-Hannah, founder of Multi4.
At the end of October Inission innovation award was held at Fotografiska in Stockholm in front of journalists, investors and entrepreneurs. SEK 1 million in development and manufacturing services from Inission was at stake.
The final of the eighth edition of Inission innovation award was held during Ny Teknik's 33-listan and was visited by previous winners, promising entrepreneurs, journalists, professional investors and exciting guests. Three strong contributions had gone to the final. Brinja with its IoT platform for construction sites, ChargeNode with its scalable charging systems for electric cars and Multi4 with its technology for cancer diagnosis and treatment.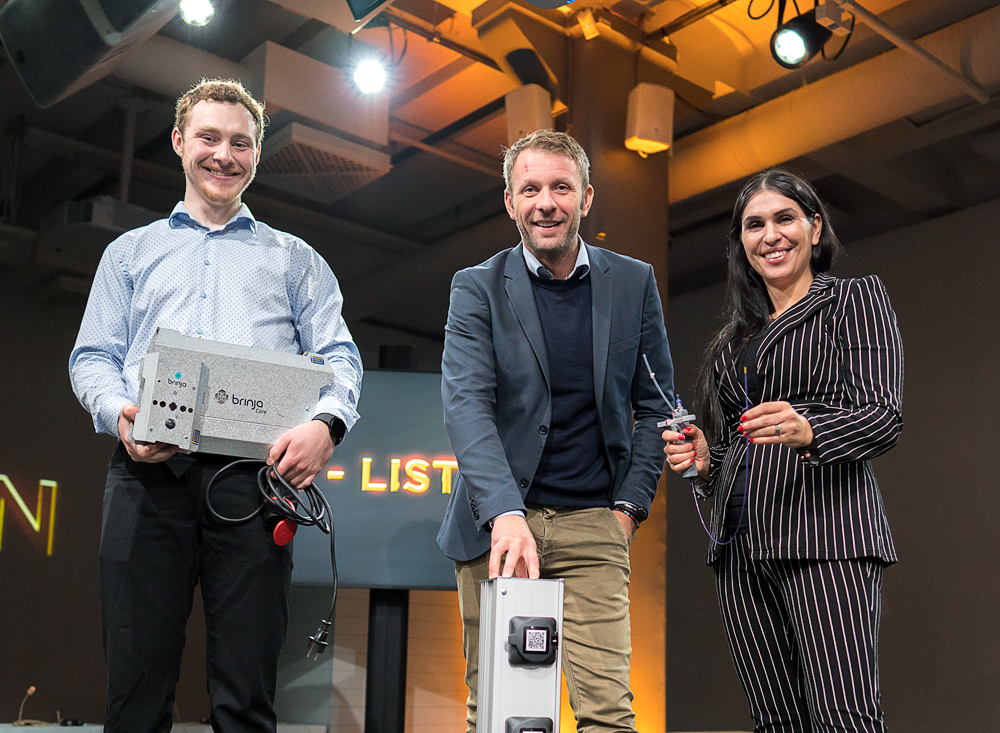 The finalists. From the left Felix Hultén Brinja, Kristian Sandahl ChargeNode and Miden Melle-Hannah Multi4.
In a dragons den like approach, the finalists met the jury which this year consisted of representatives from Inission, Embracer Group, Almi, Nordea and Ny Teknik.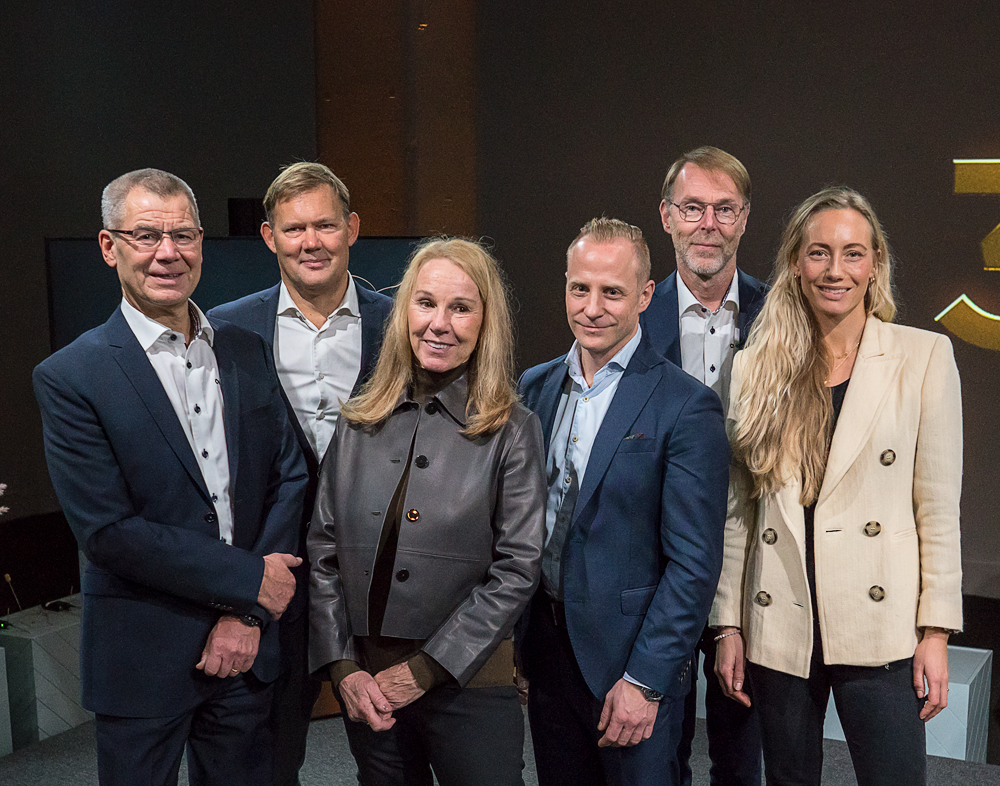 The jury. From the left Olle Hulteberg Inission, Per Danielsson Ny Teknik, Kicki Wallje Lund Embracer Group, Anders Backman Nordea, Fredrik Berghel Inission and Marlen Bakke Almi.
Double winner
Before the jury revealed the winner, the audience would first choose their own favorite. The audience's prize consisted of SEK 50,000 and after the voting was complete, Multi4 was the winner.
Finally, the jury announced the winner of the Inission innovation award 2021 with the motivation:
"This year's winner has developed a product with enormous market potential and great news value. A revolutionary innovation that entails significant cost savings for society, but which above all reduces suffering and increases future hopes and quality of life."
Miden Melle-Hannah from Multi4 was the winner with her technology for cancer diagnosis and treatment. During the confetti rain and the audience's cheers, she received the price check of SEK 1 million.
– It was magical. When everyone got up and applauded, I was moved. I did not expect to win both the Audience prize and Inission Innovation Award. This is a confirmation that we are doing something good and now we get the power to do what we have in front of us, to develop and produce the Multi4 robot, says Miden Melle-Hannah from Multi4.
What does the future hold for Multi4?
– in 5-10 years we will be out in Europe, and I hope that there are patients who think life is better after using Multi4.
What do you think of Inission Innovation Award?
– I think it's incredibly nice. It is entrepreneurs who themselves know how tough it can be and once you have succeeded, you give back. There is a high level of competition, and the focus is on us entrepreneurs, Miden concludes.
Inission Innovation Award was held this year for the eighth time. The purpose of the competition is to help entrepreneurs and ideas to grow and flourish, but also to draw attention to the Swedish industry that manufactures electronic products.
Next year the competition will be run again, so keep an eye on www.inission.com
For more information:
Olle Hulteberg, Marketing Manager Inission AB
0707-202 444,
olle.hulteberg@inission.com
About Inission
Inission is a profitable total supplier that offers demanding industrial customers in the Nordic region complete electronic and mechanical products of the highest quality. Our services cover the entire product life cycle, from development and design to industrialization, volume production and aftermarket. By combining this with logistics services and a production based on high flexibility, customer adaptation and short lead times, our offer becomes competitive. Inission has production units in Stockholm, Västerås, Borås, Munkfors, Malmö, Trondheim (Norway), Lohja (Finland), Lagedi and Tallinn (Estonia). Inission is listed on OMX Nasdaq First North.