Many call the Swedish boat manufacturer, Candela, the Tesla of the sea. The common denominator, of course, is that both are electrically powered and characterized by beautiful design. But where Tesla stays on the ground, Candela's boats do something unique – they "fly".
The boating industry leaves a heavy footprint on our planet. A traditional 7.5 m petrol boat consumes about fifteen times more fuel than a family car. Multiply this with the number of ships and boats in seas worldwide and it's easy to see that boats with combustion engines are simply not sustainable. These figures are a some of the reasons why Gustav Hasselskog founded Candela in 2014.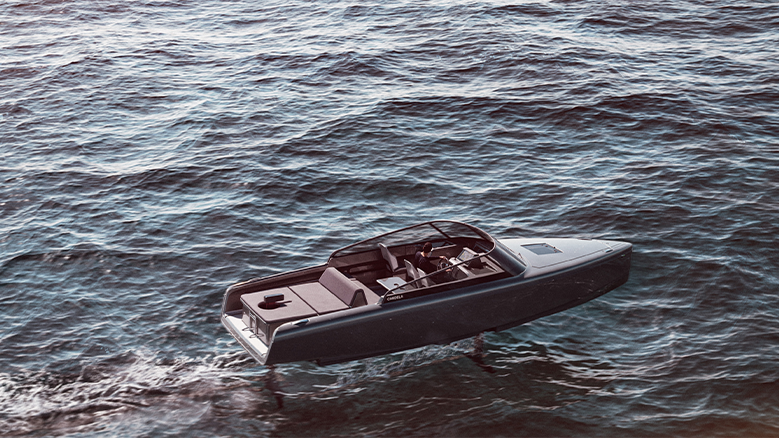 Electrify marine transportation
Candela is not the only electric boat at sea. But they are the only manufacturer to use a hydrofoil, which dramatically smoothes the ride as the boat "flies" silently over the waves. The hydrofoil is retractable at low speed and the advanced software provides a comfortable ride even in rough seas. And the best thing about this ingenious hydrofoil is that it minimizes friction and therefore consumes less energy from the battery. All that saved energy gives the boat an outstanding range of 50 nautical miles at a speed of 22 knots.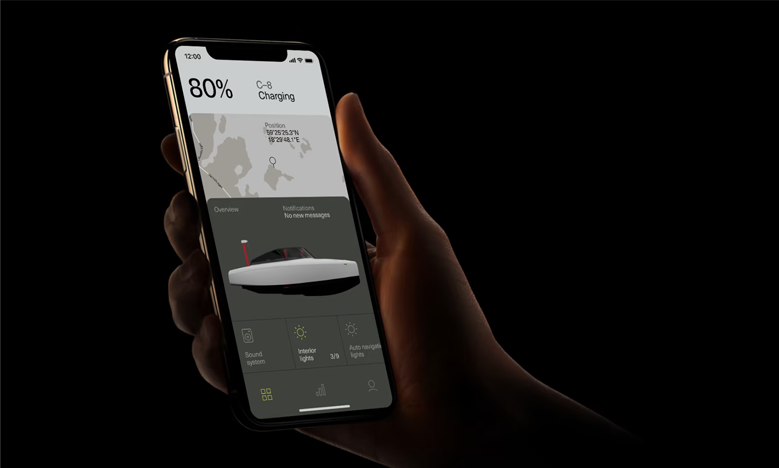 Re-thinking marine transportation
Candelas ultimate purpose is to speed up the transition to fossil fuel-free lakes and oceans. But Candelas mission doesn't stop at recreational boats, they're dreaming big. They are re-thinking the efficiency in marine transportation all together, and radically push the performance boundaries of electric boats and ships. Already in production is the world's first high-speed and long-range electric shuttle ship. Cruising at 20+ knots on computer-controlled hydrofoils, it consumes 80% less energy than conventional ships.
About the company
Candela was founded in 2014 by Gustav Hasselskog. Determined to find ways to make electric boats with both range and speed, he gathered a task force consisting of some of the world's leading experts within dynamic modelling, hardware design, hydrodynamics, control theory, machine learning, image & signal processing, structural engineering and electrical machines.
Inission is proud to be a part of Candelas journey with circuit board manufacturing for all Candelas boat models.
---
If you want to get to know us even better, or if you have a project
or an idea you want to discuss – don't hesitate, contact me today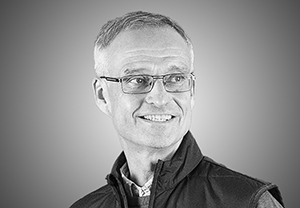 Per Jennel, Business Development Manager
per.jennel@inission.com
Mobile +46 705 09 66 40