The Center for Interdisciplinary Space Research (CIRiS) at NTNU Social Research has long contributed to the work at ISS. Now CIRiS will for the first time contribute as a hardware supplier and as a partner in the project they have chosen Simpro/Inission Norway.
Beans can eventually become an important source of protein for humans in space. A project will now be carried out at the International Space Station ISS, where the cultivation of beans is in focus. The beans will be grown in a specially developed heating cabinet developed by the Center for Interdisciplinary Space Research (CIRiS) and the astronauts on the ISS. Simpro/Inission Norway will be responsible for the manufacture of the heating cabinets.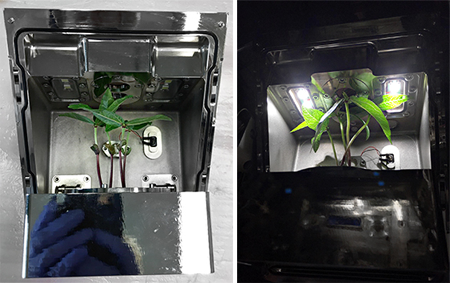 The project has been named WAPS (Water Across the Plant System) and is about investigating how plants grow in space. All soil life on earth has been developed adapted to gravity – and it creates both problems and opportunities when growing similar plants in a weightless state.
– Other major companies in the same segment have also chosen Simpro/Inission Norway. Companies who value quality and delivery precision. Therefore, we felt safe contacting them. Simpro/Inission Norway has shown great commitment and our communication has been excellent. For us, it means a lot that our contact person has high availability and also contacts us as soon as questions arise about the production. I recommend others in the same situation to choose Simpro/Inission Norway, says Lars Grytbakk Kluken senior R&D engineer at CIRiS.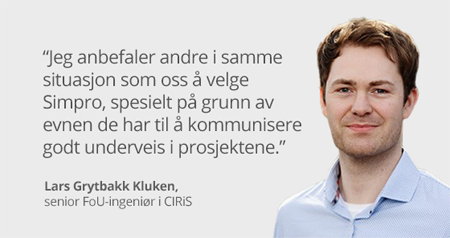 Simpro/Inission Norway not only has extensive experience of delivering electronic products to the planet's most demanding environments, but also has experience of deliveries to satellites and other space installations. Business developer Kjetil Blokkum at Simpro/Inission Norway is particularly involved in the space investments.
– We have a clear commitment to the space segment. It is a business area that we believe will grow in the future. It's awesome that innovation environments like CIRiS exist in our immediate area. The level of innovation and research that takes place in Trøndelag, is something all Trøndelag residents should be proud of, says Blokkum.
For more information:
Kjetil Blokkum,
Business developer Simpro/Inission Norway
+47 918 89 577
About Inission
Inission is a profitable total supplier that offers demanding industrial customers in the Nordic region complete electronic and mechanical products of the highest quality. Our services cover the entire product life cycle, from development and design to industrialization, volume production and aftermarket. By combining this with logistics services and a production based on high flexibility, customer adaptation and short lead times, our offer becomes very competitive. Inission has production units in Stockholm, Västerås, Borås, Munkfors, Malmö, Trondheim (Norway), Lohja (Finland), Lagedi and Tallinn (Estonia). Inission is listed on OMX Nasdaq First North.